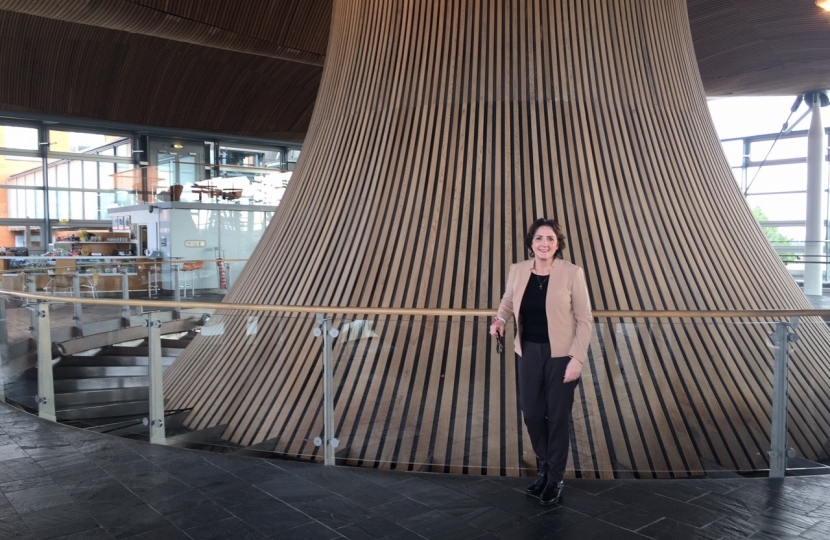 The Welsh Conservatives are using Young Carers Awareness Day to call on the Welsh Government to back its proposal to prevent young carers dropping out of education or training as a result of financial pressures.
The Young Adult Carers Futures Grant policy was announced by the Welsh Conservatives in June last year.
At present, young adult carers fall foul of the so-called 21-hour rule, which means that they cannot study on a course exceeding 21 hours per week and still claim carers' allowance of £62.70 per week.
The Grant would give young adult carers, who lose their care allowance as result of studying or training, £60 a week to enable them to enter full time education and training.
This combined with the young person's Green Card – for free or subsidised travel – targets those who are determined to progress their career development but face barriers which are not of their own making, and which cannot be overcome in any other way. 
Shadow Minister for Social Care and Young People, Janet Finch-Saunders AM, said:
"Young carers selflessly give their time to help a friend or family member who may be unwell or have a disability. These individuals really are young champions as they put the interest of others before themselves and their own future.
"Given the challenges faced by young cares I am pleased to be supporting the #CareForMeToo campaign by striving to raise awareness about the mental health problems that can be experienced.
"Going forward, the Welsh Conservatives will continue to put pressure on the Welsh Government so to ensure that help is available to enable carers to continue in education or apprenticeships without worrying about losing their carers allowance.
"Our proposed Young Adult Carers Futures Grant could achieve this, and really help those individuals who are facing challenges through no fault of their own."
ENDS/
Notes:
Young Carers Awareness Day 2019